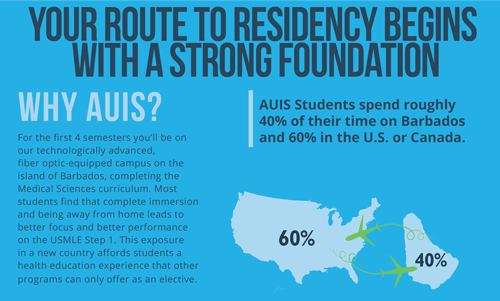 Step 1: Apply Online
Complete an online admissions application and an Admissions Representative will call you. Admission is open to all qualified applicants.
Step 2: Schedule an Appointment
Schedule an appointment with one of our Admissions Representatives. During our meeting, you will receive in-depth information about our medical program. Our representatives will answer any questions you may have in order to assist you in determining how we are best suited for you and will help you achieve your career goals.
Final Step: Enrollment Completion
Once you've made the decision to attend the American University of Integrative Sciences, the last step is to complete and sign your enrollment agreement and required paperwork. During the enrollment process you will receive a copy of our school catalog detailing our policies and procedures.
Remember our program has a maximum occupancy and fills up quickly, so enroll as early as possible. The sooner you complete the enrollment process, the better your chance of securing a seat in our medical program.
Admissions Procedures
To apply for admissions:
applicants should complete an online application or schedule an appointment for a personal interview
during the entrance interview, prospective students discuss their individual career goals and objectives with an Admissions Representative
the Admissions Representative will work with the applicant to complete a General Information (GI) form and entrance assessment
the Admissions Representative will review training program details pertaining to the prospective student which can include, but not be limited to, course content, program schedule, program length, projected start dates and projected completion dates.
What We Need From You:
Application and $100 Application Fee
Personal Statement
Resume`
Official Transcripts (Unofficial accepted for your interview. Official must be submitted before your start date)
Two Letters of Recommendation (Can also be collected after you submit your application)