Health Care in Communities of Color.
Does Parity of Access to Medical Education Opportunity Exist in America Today?
Milo D. Pinckney, CEO, International Education Management Resources (IEMR LLC)
The role of race in any discussion centered upon the subject of parity of access is an acutely sensitive topic in today's America. Contemporary headlines in almost all subjects appear to have a racial subtext. Our country is economically, racially, socially and politically more divided than in several decades of recent history. Therefore, logic would dictate that this phenomenon should touch the quality of medical education, healthcare, and development of community wellness initiatives.
Students considering a professional life in medicine must be sensitive to the external influences that will almost assuredly challenge their potential attainment of a satisfying career in this most competitive of educational environments, Medicine.
Significant key trends in admissions practices at US medical schools uncovered racial inconsistencies in a 2015 study released by AAMC. As a line of connection may naturally be drawn between the medical school acceptance rate of candidates of color and the access to physicians of color within the nation's communities of need, this medical school acceptance trend proves to be a pivotal data point for the applicants, undergraduate advisors, medical school admissions committees, medical education policymakers and affected communities who are collectively the key stakeholders in the process.
The 2015 overall medical school acceptance rate was 41.1%. The focus of concern rests in that acceptance rates differed among select racial and ethnic subgroups. Example: White (44%), Asian (42%), and Hispanic or Latino (42%). These applicant groups were noted to have comparatively similar acceptance rates. However, African American or Black applicants had a significantly lower acceptance rate of 34%. This data does not correlate in a linear fashion with the population distribution of qualified applicants. Furthermore, these numbers reflect a widening of the gapelative clinical access within the community, with Black physician practice values reflecting even lower numbers. *(Data provided by AAMC)
The natural question is, Why is this the case?
A contributing element to an answer can be found in the racial distribution statistics of annual student graduations. While its true that the percentages of medical school graduates by race and ethnicity have remained substantially consistent over the measured time from the late 1970's to the present, Whites (58.8%) and Asians (19.8%) continue to represent the largest proportion of medical school graduates. These two groups constituted more than three-quarters of the aggregate US medical students graduating in 2015. In the same year Whites made up 47.8% of applicants and 51.2% of matriculants and remained the majority group of graduates. The non-majority graduates comprised of 5.7% Black or African Americans and 4.6% Hispanic or Latinos. *(Data provided by AAMC)
So it begs the question, What about all those diversity initiatives that we have all read about?
Naturally, one can see that these numbers are clearly inconsistent and out of line with the nation's population and the associated racial distribution illustrated below.
| | |
| --- | --- |
| Race and Origin in the US | |
| White alone, percent | 76.5% |
| Black or African American alone, percent | 13.4% |
| American Indian and Alaska Native alone, percent | 1.3% |
| Asian alone, percent | 5.9% |
| Native Hawaiian and Other Pacific Islander alone, percent | 0.2% |
| Two or More Races, percent | 2.7% |
| Hispanic or Latino, percent | 18.3% |
Source:(https://www.census.gov/quickfacts/fact/table/US/PST045218)
Now, I don't want to limit this discussion to race alone. Physician gender plays as significant a role in clinical outcome as does race and cultural affinity/sensitivity. According to the AAMC, a similar focus has been placed upon gender diversity in medical education. Currently, 39% of full-time faculty are female; however, female faculty from some racial and ethnic minority groups continue to be underrepresented both in academic medicine and clinical practice. Within US medical schools only 4% of full-time faculty identify as Black or African American, Latino or Hispanic, Native American or Alaska Native, or Native Hawaiian or Pacific Islander females. This stark racial and ethnic disparity among full-time faculty is mirrored at the department chair level, with women of color representing only 3% of department chairs in academic medicine. .*(Data provided by USDOE)
So why is any of this really important?
[Excerpted from A Doctor Like Me: Physician-Patient Race-Match and Patient Outcomes, by Andrew J. Hill, Montana State University, Daniel B. Jones, University of Pittsburgh, Lindsey Woodworth, University of South Carolina]. "Despite substantial convergence during the 20th century, there remain notable disparities in health outcomes between blacks and whites in the United States. As of 2011, black life expectancy was approximately four years shorter than white life expectancy (Boustan and Margo, 2014). At the same time, African Americans are dramatically underrepresented in medicine: only four percent of physicians are black. Both phenomena are extremely complex with numerous potential explanations, but their potential link has been highlighted by policymakers and researchers for decades. For instance, in 1985 the U.S. Department of Health and Human Services published The Report of the Secretary's Task Force on Black and Minority Health, which argued that racially driven disparities in health outcomes should be a national priority while noting that "most minorities receive health care from providers who do not share their own ethnic/cultural background". The report went on to assert that efforts should be made to improve minority representation in the health profession. The possibility that increased minority representation in medicine may play a role in reducing disparities by allowing for more frequent matching of minority patients with minority physicians. Specifically, we ask: in a hospital setting, does doctor-patient race-match impact patient mortality? The answer to this question is substantively academic. There is no shortage of papers published evidencing a beneficial impact of social, ethnic, cultural and religious influences upon patient clinical outcomes."
[See:(NBER WORKING PAPER SERIES DOES DIVERSITY MATTER FOR HEALTH? EXPERIMENTAL EVIDENCE FROM OAKLAND Marcella Alsan Owen Garrick Grant C. Graziani
Comparison of Hospital Mortality and Readmission Rates for Medicare Patients Treated by Male vs Female Physicians Yusuke Tsugawa, MD, MPH, PhD, Anupam B. Jena, MD, PhD, Jose F. Figueroa, MD, MPH, E. John Orav, PhD, Daniel M. Blumenthal, MD, MBA, and Ashish K. Jha, MD, MPH
Patient-Physician Racial/Ethnic Concordance and Blood Pressure Control: The Role of Trust and Medication Adherence
Dr. Antoinette Schoenthaler ,corresponding author Dr. Enid Montague, Ms. Linda Baier Manwell, Dr. Roger Brown, Dr. Mark D. Schwartz, and Mark Linzer
Race, Gender, and Partnership in the Patient-Physician Relationship
Lisa Cooper-Patrick, MD, MPH; Joseph J. Gallo, MD, MPH; Junius J. Gonzales, MD; et al]
Considering the near limitless supply of data, speaking to the direct connections between gender, race, culture, religion and patient outcomes, it becomes patently clear that we need to create more physicians that reflect the diversity of our nation and who will practice with a greater sensitivity to the diversity nuances and needs of the communities they are honored with the opportunity to service. But these issues alone are only the beginning of the correction.
A few more progressive domestic institutions within the US are making the early strides to step up to the challenge, by actively seeking applications from a broader more diversified spectrum of students. One example is found in the recent direct affiliation/Matriculation agreements between Texas Wesleyan University (https://txwes.edu/), HBCU, Lincoln University (https://www.lincoln.edu) in Pennsylvania and their mutual partner, American University of Integrative Sciences School of Medicine (https://www.auis.edu).
The partnership between these established US universities and the only Minority-lead medical school in the Caribbean (who's 20 year tenure has allowed establishment of campuses in the US and Barbados) was crafted as a direct assault upon the racial and gender disparities limiting minority student access to medical education. Only through continuing shared proactive efforts to attract a more diversified student applicants will communities of color realize the access to clinical care that more accurately reflects our nation's natural diversity.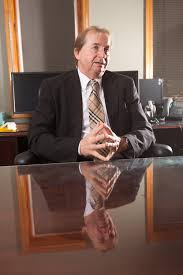 In speaking with neurosurgeon Dr. Don Penney, Provost of AUIS and Dr. Renu Agnihotri, Acting President of AUIS we have learnt that the school's commitment to diversity, access, opportunity for the non-traditional student and academic excellence is visibly demonstrated in its 11:1 student : faculty ratio. This is further supported by the school's aggressive outreach to undergraduate institutions within the US and overseas. According to Dr. Penney, "we have a mandate from AUIS Board of Directors to ensure that our admissions processes are reflective of the population that we are preparing students to serve. Race, gender and the frequently associated economic imbalances cannot be a permitted limiting factor to our students' attainment of their life goals of becoming physicians". Dr. Agnihotri shared that in her experience as a female physician of color, she has experienced first hand the challenges her students now face when applying to medical school. " As a female senior administrator of a medical school I have the unique opportunity to shape academic policy, the practices that will have a corrective influence on community healthcare delivery and the attainment and maintenance of academic equality."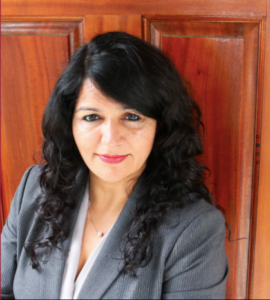 The 2020/21 academic years will usher in a new minority student initiative program from AUIS. School senior administrators will be visiting US universities to meet students directly. During their visits they will identify qualifying students for new scholarships and offer active personalized assistance to students seeking careers in medicine. "Look for more available access resulting from these strategic partnerships with domestic US universities from AUIS, as corrective change will only occur from bold actions", says Dr Agnihotri.