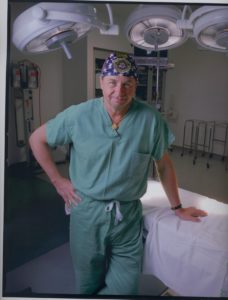 ACM or Advanced Clinical Medicine began as our Step 2 Clinical Skills & Procedures Course. It is one of the many courses AUIS offers that are designed to be dynamic and personalized to give our students an edge during exams. The focus is to help students build on their medical knowledge, clinical skills, and bedside manner thus, create a complete physician package. Our instructors discuss every aspect of what a patient encounter will look like and what to expect in both real clinical practice, the Step 2 CS exam, and the Complex PE exam. ACM is lead by AUIS Provost & Clinical Dean, Dr. Don Penney, MD, MSC, FACEP.
Instructors: Sessions to be led by Specialists in their field(s); Neurosurgeon, Pulmonologist, Intensivists, Rheumatologist, Orthopedic Surgeons, among others. Comment and provide examples of Clinical practice with the use of Standardized patients.
Intended Outcomes: Assessment and documentation of proper history taking and physical examination techniques qualifying the student for Step 2 CS success.
This course is offered to, active AUIS School of Medicine students and a limited number of MD Year 3 and 4 students from other institutions. For AUIS students the course cost is 4 weeks of AUIS clerkship tuition, for students outside of AUIS the course is 4 weeks of our clinical rotation fees.