In February of 2018 AUIS and Lincoln signed a Guaranteed Admissions Agreement granting an accelerated admissions process to graduates that met a certain GPA and degree requirement. "The goal of this unique partnership is to create direct access to medical education for students that are truly interested in returning to specific communities to serve an increasingly severe need for healthcare. This relationship acts as a bridge between academic partners meant to reduce hurdles to higher education in often under-served communities," said Nic Capomacchia, AUIS lead on the project. Read the Press Release below for information on the Agreement and Lincoln's President's thoughts or check out the Lincoln University page.
Lincoln University, PA – Lincoln University and American University of Integrative Sciences (AUIS) have entered into a new partnership that creates a path for students interested in pursuing a Doctor of Medicine degree. The Guaranteed Admissions Agreement was signed between the two institutions in February 2018.
Under this new partnership, current Lincoln University students who have completed at least 90 semester credits including required prerequisite coursework for AUIS would be considered for accelerated admissions and potential scholarships. Students' eligible would have received their undergraduate degree in any of the following Lincoln University programs: biochemistry, molecular biology, biology, chemistry, environmental sciences, general science, health science or nursing within five years prior to matriculation.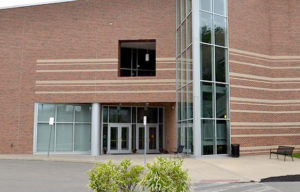 Applicants must meet certain GPA requirements and submit two letters of recommendation from faculty members of Lincoln University. Applicants meeting these conditions will be exempted from initial screening at AUIS and will be guaranteed an admissions interview. AUIS School of Medicine Managing Director, Milo Pinckney: "My father was a Lincoln graduate who went on to become a physician. The years he spent at Lincoln gave him the structure and professional network with which to launch his career, something he often recounted to me. This relationship aims to rekindle that memory and push a new generation of learner to the next stages of their professional development."
"We are all very excited about this new partnership as we continually strive to provide our students with access to programs that help them to fulfill their academic and career goals," said Dr. Brenda A. Allen, president of Lincoln University.
AUIS School of Medicine is excited to work with Lincoln graduates pursuing medical education. The US needs a diverse medical workforce to maximize patient outcomes and improve overall healthcare delivery. We believe we can be leaders on this front through this unique academic partnership.
The agreement between Lincoln University and AUIS is valid until 2022. More information about the partnership can be found on the AUIS website at https://www.auis.edu/admissions/partnered-institutions
###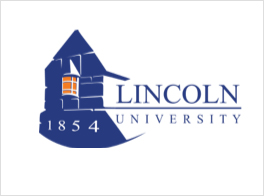 Founded in 1854, Lincoln University is the country 's first degree-granting HBCU (Historically Black College and University). Since its beginning, the university has attracted an international student body from around the world. Its most notable alumni include Poet Langston Hughes ('29) and former Associate Justice of the Supreme Court of the United States Thurgood Marshall ('30). The university continues to cultivate leaders and achievers. It offers 2,200 students more than 35 liberal arts and science-based undergraduate programs; graduate programs in business, counseling, education, and human services.
American University of Integrative Sciences is a private for-profit medical school founded in 1999. AUIS provides a medical curriculum based on modern allopathic medicine including classes of disease prevention and health. AUIS is currently is headquartered in Tucker, GA with a campus in Barbados.