Applied Clinical Knowledge and USMLE Step 2 Clinical Skills (CS) Bootcamp Winter 2018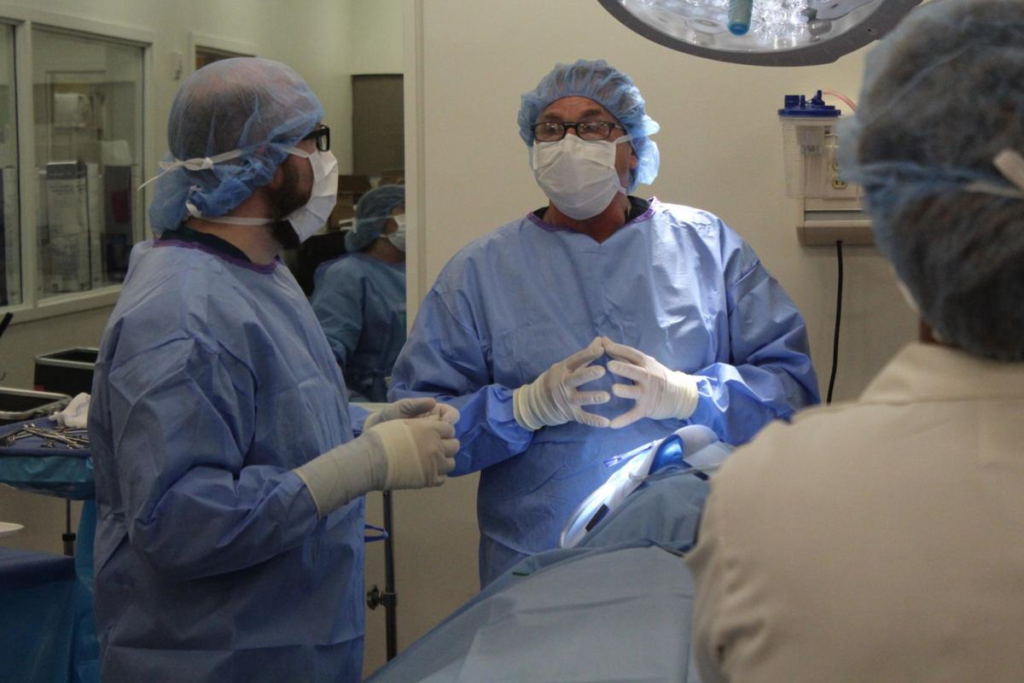 Dr. Don Penney, MD, MSC, FACEP. Recipient of "Top Surgeons in America" award by Consumer Research Council of America for 2007, 2009, 2010, 2011, and 2013. Dr. Penney serves as the Dean of Clinical Affairs at American University of Integrative Sciences and has been a leader in medical practice and education for many years. Dr. Penney is a recipient of the Prince Phillip Silver Medal from the University of Toronto for earning the second highest grade point average at Graduation.
Offered to:
Active AUIS School of Medicine students
Limited MD Year 3 and 4 Medical students from other institutions
Dates and Location:
October 28th for 4 consecutive weeks
Monday-Friday with some Saturdays.
Greater Atlanta Area
Registration and Cost:
AUIS students – 4 weeks of Clinical Clerkship Tuition
external students and AUIS clinical students finished with rotations
Registration Deadline: October 15th, 2018
Purpose and Outline:
The 4-week workshop is offered as an Elective Clinical Clerkship or Pre-Clerkship training. The four modules run horizontally through the 4 week program and include:
The Clinical Encounter: Organ-System Lectures, Physical Examination and OSCE by specialists.
Essential Radiology.
Advanced Clinical Skills training.
ACLS and BLS Certification.
Documentation and Certification on Successful Completion of Workshop:
To be included for student transcripts and MSPE on successful completion of the full program.
Recording of the EPAs that have been met.
Guaranteed pass on the Canadian or USMLE Step 2 CS exam, as long as the student follows the guidelines and format as demonstrated by Dr. Penney, MD.
Advanced Clinical Medicine Program Structure:
Module 1. The Clinical Encounter: Lectures, Physical Examination and OSCE. 

Instructors: Sessions to be led by invited Specialists in their field(s). Neurosurgeon, Pulmonologist, Intensivists, Rheumatologist, Orthopedic surgeon, among others. Use of Standardized patients.
Intended Outcomes: Assessment and documentation of proper history taking and physical examination techniques qualifying the student for Step 2 CS success.

Module 2. Essential Radiology.

Instructors: A radiology lecture series on CT, MRI, Chest, Abdominal X-rays interpretation by a Radiologist that will address current common student weaknesses. Lectures will be supported with discussions of case studies and real patient scenarios and slides.
Intended Outcomes: A complete radiology review prior to starting most clerkship(s).

Module 3. Advanced Clinical Skills training.

Instructors:  US Licensed and practising physician(s) on: Suturing; Intravenous Therapy; Phlebotomy; Advanced airway /Intubation; Spontaneous Vaginal Delivery; Lumbar Puncture (Adult & Child); Central, femoral and other Lines; Scrub Lab/Aseptic Technique.
Intended Outcomes: Utilizing simulators students will learn and demonstrate the proper techniques for each of these advanced skills.

Module 4. ACLS and BLS certification.

Instructors: Led by Instructors trained with the American Heart and Lung Association.
Intended Outcomes: Year 3 students require ACLS /BLS certification prior to beginning their clerkship.