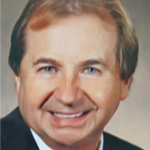 Dr. Penny's thoughts for students seeking paths to overcome the obstacles' faced during their medical education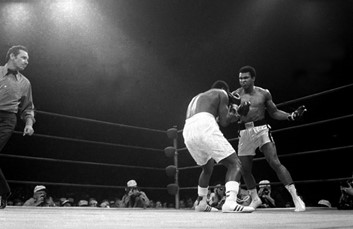 "The Comeback is Greater than the Setback"
People enjoy a comeback story because it gives them hope that one day they can rise above an obstacle in their own personal struggles. There is an overwhelming desire deep down that most people want to see redemption, a second chance. Comebacks are possible and they happen all the time. Life is full of setbacks, and many times it may seem impossible for you to emerge victoriously. At one time or another, all people will experience some form of adversity, hardship, or a tough experience. How do people deal with these types of events that change their lives? The death of a loved one, a harrowing combat event, a loss of a job, serious illness, terrorist attacks and other traumatic events: these are all examples of very challenging life experiences
One of the greatest comebacks of all time is the career of Muhammad Ali. After winning the gold medal in the 1960 Rome Olympic games for light heavyweight boxing, Ali went on to defeat Sonny Liston in February 1964. Ali after having an initial streak of success was then struck with multiple setbacks. In April 1967 he was found guilty of draft evasion and stripped of his title. However, in June 1971 four years after being convicted and sentenced to five years in prison and stripped of his heavyweight championship by the boxing commission, the Supreme Court decided that Ali was improperly drafted in their first place. This was not Ali's only comeback, Ali lost his heavy weight championship fight to Joe Frazier in the "fight of the century" at Madison Square Garden in 1971. Once again, Ali overcame his setback and defeated Joe Frazier in January 1974. After that, Muhammad Ali went on to beat George Foreman in the "Rumble in the Jungle" and finally Joe Frazier once again in 1975 in the "Thrilla in Manilla."
The message gleaned from this story, you can overcome the obstacles you face, and those created currently by the pandemic. Personal setbacks including financial, health, loss of loved ones, divorce and academic to name only a few. With respect to the effects of the pandemic on medical education, it has caused an unprecedented disruption in medical education and healthcare systems worldwide. The disease can cause life-threatening conditions and it presents challenges for medical education, as instructors must deliver lectures safely, while ensuring the integrity and continuity of the medical education process.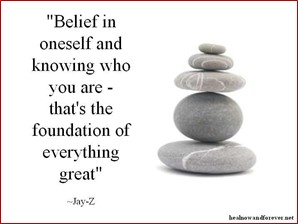 As Provost and Dean of Clinical Affairs at the American University of Integrative Sciences, I have witnessed similar disruptions in the delivery of medical education of our students. I have also communicated with many potential students interested in pursuing a medical education, yet reticent in making the commitment to apply. My personal discussions with these students have identified many students who have had setbacks academically, past failures forced withdrawals and financial struggles to name a few.
My message to those students who are hesitant, a comeback will always begin with change. AUIS is a medical school that will allow you the chance for a Comeback. A need to be willing to do things differently from what you have done in the past. Change will always happen when you choose to be committed, this will result in a change of your future. With proper personal mentoring, small class size and a successful track record, AUIS can turn it around and put you on the road to future success.
"I did the best I could at the time with what I knew"
The resilience of the human spirit speaks to the character of those who have been setback, it demonstrates their determination, creativity, and vigor. At a basic level it resorts to what you want to achieve. Many who have been successful have a strong belief in possibilities; Simon Sinek is one example who has stated:
"My goal is to live in a world where the vast majority of people wake up every single morning inspired to go to work and fulfilled by the work that they do."
For those of you procrastinating on making the commitment to go to medical school, the time is right, and our next class will begin January 2022. AUIS is accepting students currently and the class is not yet complete. If further information is required, our admissions officers are available to discuss options.
"We can't undo, but we can rebuild." Chaitanya Charon
The American University of Integrative Sciences is proud of our record in training physicians, including those that have been unsuccessful in the past and allowed a second chance. Come join us and become the comeback that overcame your personal setback! We would love to share this with you.